Mentoring Men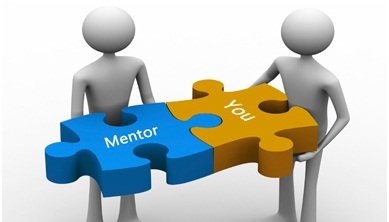 In 2010 I was led to start a men's ministry called "Armor of God Ministries" based upon Ephesians: 10 -18. The focus of the ministry was "Spiritual Warfare". God blessed the ministry then I had a stroke and had to stop virtually everything including the ministry. God touched and healed me, praise His Name, and once again I sensed His call to restart the ministry except this time it is called, "Total Armor of God Ministries". Ephesians 6: 10 -18 is still our Scripture foundation.
As I thought of the devastation caused by Spiritual Warfare and its effect upon God's people I recalled my time in the military. The military teaches you, among many things, to "stand together" and be prepared to fight as a unified whole. Our effectiveness is much greater when we "stand together" versus trying to do things by ourselves. Then I began to apply those principles to ministry. We, as God's men, can be so much more effective if we "stand together". What if we, as God's men, would call on our "brothers in Christ" at the time of need and ask them to help and support us? Think about what "Spiritual Warfare" is all about, like "temptation"; and we all face temptation. If we were to open up and ask our "brothers in Christ" to stand with us, the odds of overcoming temptation would be much greater. One of the major problems men have is "asking for help" in a time of need. More than likely most men were never taught this growing up, consequently we have a tendency to "stand alone" as opposed to "standing together and helping one another". Very possibly we don't want others to think we are weak when real weakness is thinking we "can do it by ourselves and we do not need anyone else". As I thought about this, God laid it on my heart the overwhelming need for "Mentoring"! The Bible gives many examples of "men mentoring men with magnificent results; Jesus is a great example of this and so is Paul. I started asking men, at random, what they thought about mentoring and to my surprise everyone I asked, said the need was great and desperately needed. I started reading and researching mentoring and was greatly blessed with what I found. There are literally millions of young men who need mentoring and there are millions of Godly older men who need to become mentors. Even though there is some mentoring activity the greatest majority is waiting to happen. Then I thought what if we could get the word out about the "need for mentoring" to our local Churches throughout the country and earnestly pray about it, I strongly believe God would richly bless our efforts, bringing men together as "Mentors and Protégés". Think about a "Mentoring Revolution" or Mentoring Men's Movement"; WOW! I am very convinced once this movement begins and starts catching on, we as God's people will be blessed beyond measure and overjoyed with what takes place in the hearts and lives of millions of men and their families.
To better understand mentoring I bought and am in the process of reading several books on mentoring in addition to researching on the internet. Total Armor of God Ministries became a member of the largest men's ministry group in the country; "National Coalition of Men's Ministries" (www.NCMM.org). I am confident I will learn a great deal from what other men's ministries are doing (this is a "work in process"). The more I learn, the greater my expectations and excitement. Wouldn't it be great if a year from now we could help encourage and initiate 5200 new teams of "Mentors and Protégés", that's only 100 teams per state"! The truth is, it could happen! Do we really believe God can do the impossible? I certainly do!!!!!! I'm still learning about all of this. I know there are others out there that know and experiencing a great deal more than me (and I'm appealing to you to make me a "WE"). I just know God would be very pleased if this "Mentoring Movement" would be embraced by Godly men and put it into practice in their own Churches. I know it would bring Him glory, praise, and honor! The question is; "What do you think"? Better than thinking about it, are YOU willing to DO something about it by initiating it in your own Church? Prayerfully ask God what He wants and then "Do It"!
Charles Brooks, Founder
Total Armor of God Ministries
P.S. Let me know your thoughts on the matter. I'm open to any suggestions.